The Suicide Cultures site contains news and information about the Suicide Cultures: Reimagining Suicide Research project, funded by a Wellcome Trust Investigator Award. 
You'll also find news about related projects on suicide and self-harm, such as: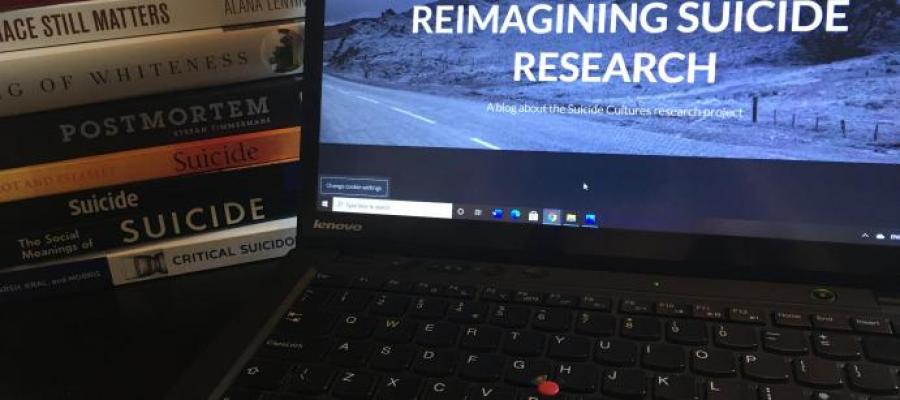 The Suicide Cultures blog features posts about the project, written by members of the research team.
The blog will host the Project Newsletter, as well as updates from the team, write ups of events, and general reflections on a range of topics related to the project.
Recent posts include:
Working through the ethics of 'Suicide Cultures': Part I 'in good faith' - by Sarah Huque
Staying Alive: risk, resistance and responses to LGBT+ suicide, by Hazel Marzetti
What does it mean to investigate suicide cultures? by Joe Anderson
Exploring grief, positionality, and landscapes through film: Reflections and questions inspired by the documentary 'Evelyn', by Sarah Huque
Qualitative, sociological approaches to self-harm and suicide, by Hazel Marzetti, Amy Chandler, and Veronica Heney
Challenging our well-rehearsed stories of suicide bereavement, by Kelly Stewart
Migrant Suicide, by Emily Yue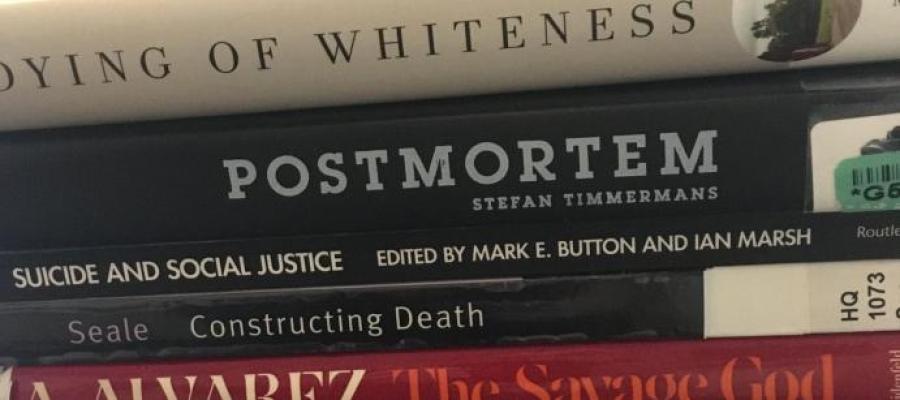 Suicide Cultures: Reimagining Research is a 5 year, qualitative study, using multiple methods. The research aims to better understand suicide in Scotland, focusing on social and cultural factors. 
The project team will be working across diverse regions and communities in Scotland, in order to develop a detailed and nuanced picture of how suicide affects and is understood in different places, by different people.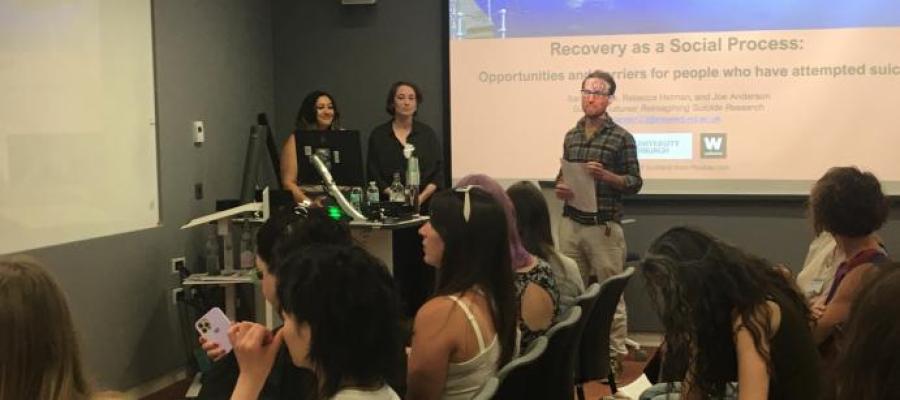 Suicide Cultures Recent and Upcoming Presentations
The Suicide Cultures Podcast features researchers Joe Anderson, Rebecca Helman and Sarah Huque in conversation with each other, or with special guests, discussing suicide-related topics from a range of perspectives. 
The podcast is designed to take our conversations about suicide to a broader audience, and to involve people with different types of experience and expertise in these. 
You can listen to the podcast via Spotify, and see notes and summaries of all our shows so far over on the blog.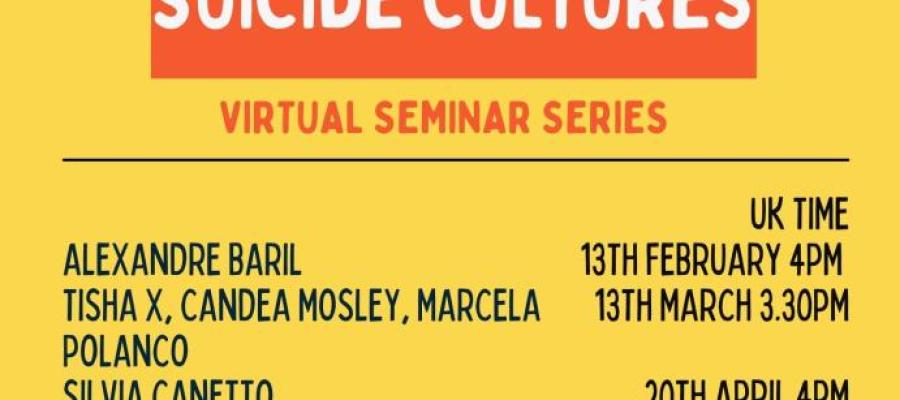 We host a monthly online seminar series, featuring speakers from a range of backgrounds and addressing suicide from multiple perspectives. 
All our previous seminars are recorded and hosted on our blog.
Our Autumn 2023 seminars will be announced soon.